Ribbon Cutting
After a brief presentation, the founding board members joined with the resident artists and local politicians cut the ribbon and make the opening of GA official
STAR Gallery
Featuring the work from our premiere residents!
Phoebe Deutsch's sculpture "Sea Strawberry"
STAR Artist Kirsten Flaherty infront of her work
Christina Pumo in front of her work.
Phoebe Deutsch with her sculpture
Group shot!
Our pilot artists Phoebe Deutsch, Christina Pumo and Kirsten Flaherty
Mayor Drasheff
Mayor of Guttenberg, Gerald Drasheff speaks to the crowd on Saturday.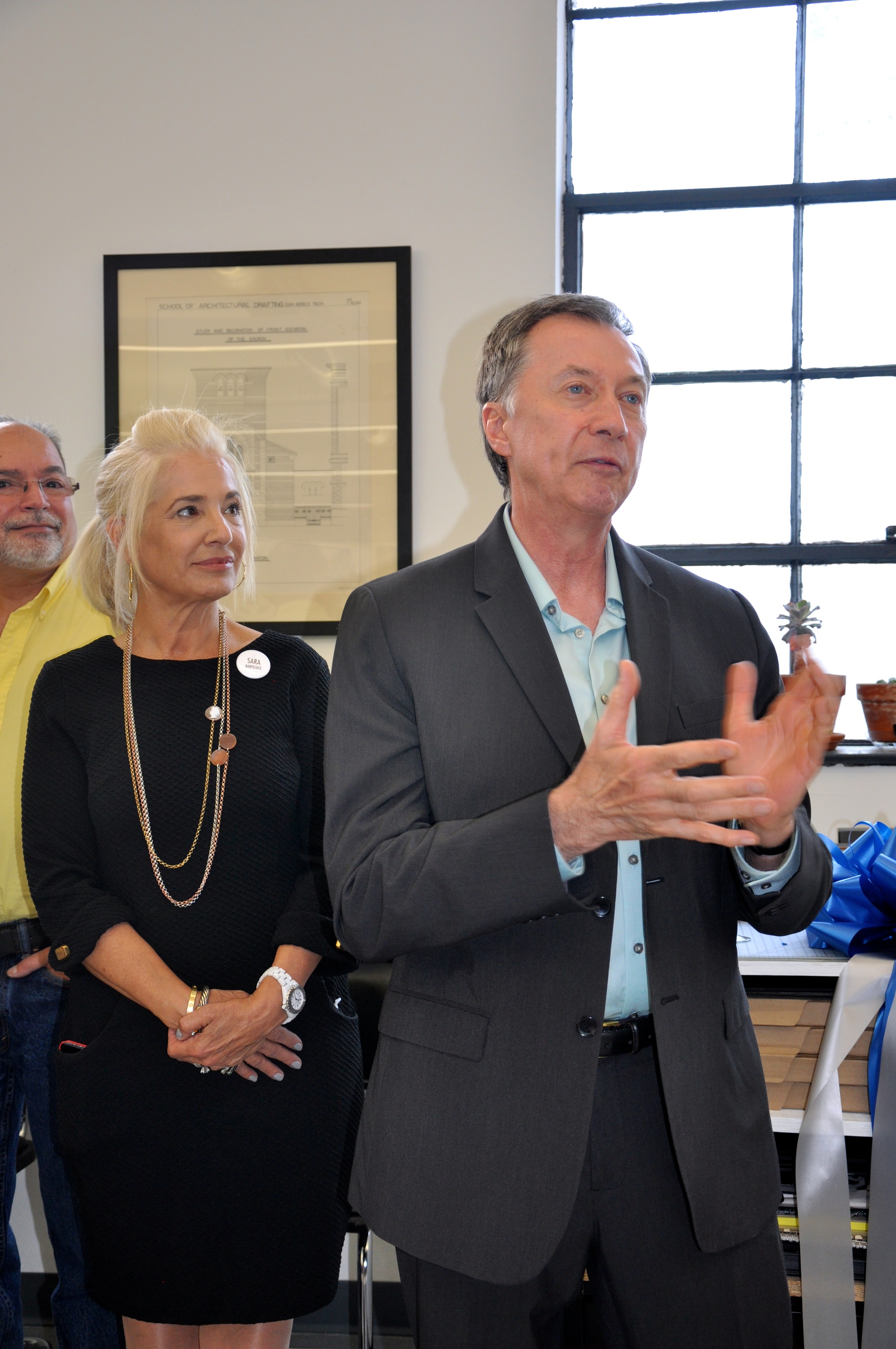 Director of Hudson County Cultural & Heritage Tourism, Bill Larosa also speaks to the crowd on Saturday.
Wine Stoppers
Patrons of Guttenberg Arts received a unique gift in the form of Sara Barteluce's (Director of Bulls Ferry Pottery) series of hand made wine stoppers.
Along with her sculptures, Phoebe Deutsch also created a series of dishware.
Founder Russ Spitkovsky with friend Evan Summer and resident Kirsten Flaherty
Russ Spitkovsky showing a patron the work inside the arts magazine Carrier Pigeon.
Patrons viewing work published in Carrier Pigeon.
Director of Marketing Matt Barteluce speaking with Bill Larosa and friends.
Mayor Drasheff with Director of Bulls Ferry Pottery Sara Barteluce
Dan and Sara Barteluce with the mayor and council members of Guttenberg NJ.
Executive Director of GA Dan Barteluce with Mayor Drasheff
Founder and local artist/teacher Doug DePice with Dan Barteluce, Mayor Drasheff and friends.
Carrier Pigeon Illustrated Fiction and Fine Art on display.
A selection of work from the artist community was hung in the studio space.
Welcome to Guttenberg Arts
Patrons and vistors of GA signed a welcome board over the weekend to wish us all the best of luck~
Check out a selection of images from this past weekends event!